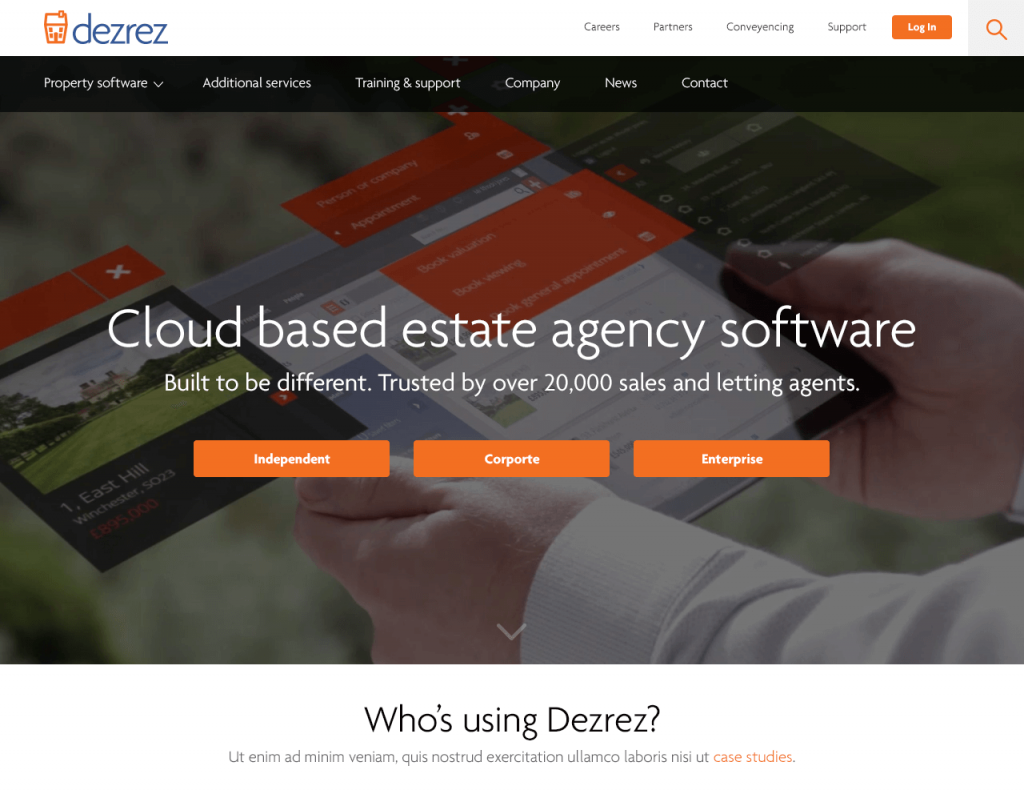 When the guys over at Dezrez asked our creative team to add the WOW factor to the homepage of their consumer facing website we knew video would deliver a big impact.
Using background video on your website is a great way to convey your company's brand to potential customers. Displaying footage of your team in a dynamic office environment or candid clips of customers using your product range is far more engaging than a static image or repetitive carousel.
The team combined fly-through footage of the London cityscape and a countryside vista along with futuristic, live action displays of the Rezi software, edited in Adobe After Effects with the final video optimised to an amazingly low file size of 4MB allowing for autoplay with minimal playback issues on desktop PCs and tablets with low bandwidths.
You can check out the video on the new website at dezrez.com.
Categories
Design & build