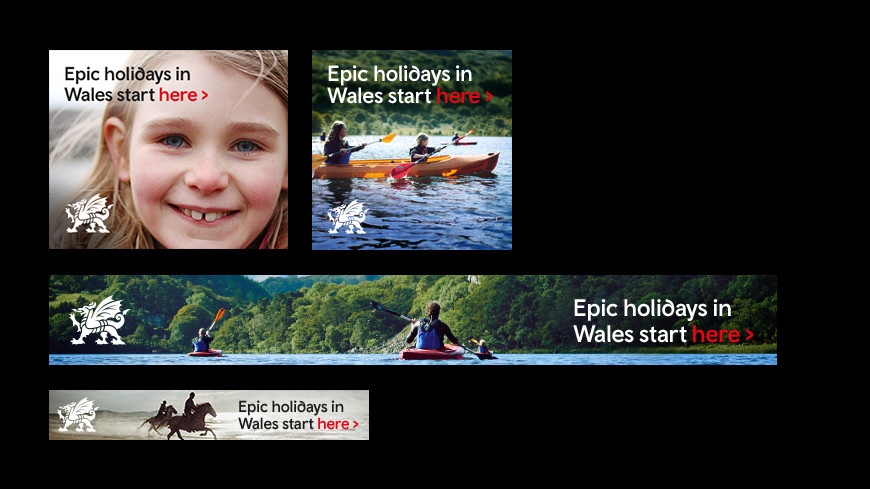 Using segmentation, the online advertising element of your campaign can suddenly become very effective, overcoming banner blindness to deliver very targeted executions.
Our experienced creative team has produced striking online advertising for clients including Expedia, Adobe, Seat Cars, Visit Wales and Kiwi Shoe Polish and many more.
Communications strategy
Campaign planning
Tactical planning
Creative concepting
Tracking
---
Ad Executions
Banners
Skyscrapers
Buttons
Rectangles and Popups
MPU's
Rich media ads
Peels
Video
Social (widgets)
Homepage takeovers
Pop unders, overs
Microsites
I always look forward to working with S8080. Their excellent manner and the high quality of their work has become one of their distinguishing characteristics. I would have no hesitation in recommending their services to potential clients.
Bryn Halliwell - Visit Wales