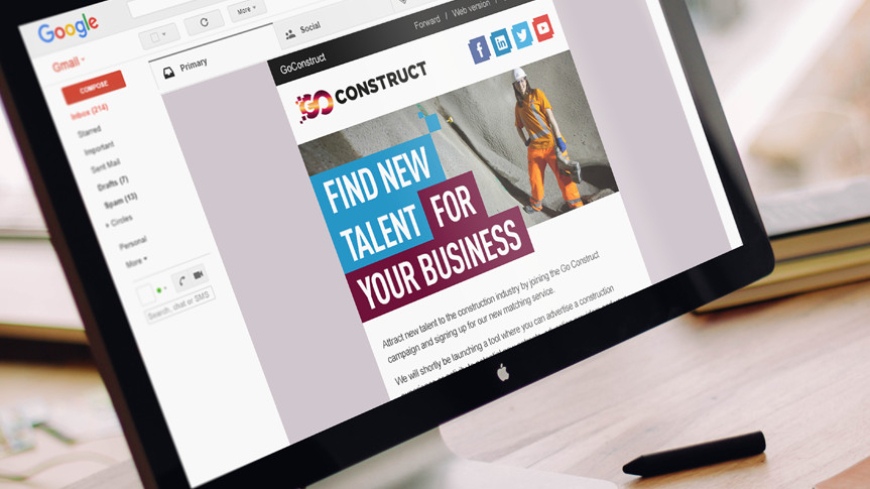 The last year or two has been very important in the world of email marketing - strategy, technology, delivery and the recipients are getting more sophisticated every month. Thinking changes rapidly.
Luckily, we have a dedicated, very experienced (and very slightly nerdy) email team that have been pushing creative and technical boundaries for permission based email marketing campaigns and eNewsletters for quite a while now.
Their understanding of what drives people to open your email campaign and then click on your link is just the start - once we have delivered them to your site we can then help you with optimised landing pages, detailed user journeys, data capture, campaign and microsites.
S8080's email marketing services don't stop at delivery, we can provide detailed campaign analytics and recommend ways to make sure every mail you send is more effective than the last.
---
How we can help
Email strategy and creative campaign concepts
Accessible template design
Email marketing campaigns
Email newsletters / eNewsletters
Spam and email client testing
List and subscriber management
Broadcast
Social tools – subscribes, forwards, social reporting and social sharing
Split/A-B testing
User journeys and signups
Landing pages and microsites
Data capture
Powerful analytics reports and recommendations
What sized email campaigns do you send out?
We regularly broadcast email marketing campaigns to distributions lists of over 60,000 recipients in one push without any glitches. It all boils down to the sophisticated testing techniques we use including spam filter testing and email client render testing. They go through without a hitch every single time.
The largest email campaign we have run was to 383,924 recipients in one distribution without a hiccup – yes, three hundred and eighty three thousand recipients! When we clicked the big red 'send' button, watching the real-time stats was fascinating (and more than a little nerdy I admit!) We could see, live, which links recipients were clicking and who was forwarding emails, tweeting the content and liking us on Facebook. It's very gratifying - instant and visual feedback for my team and client after all of the hard work that we put into crafting a really special email campaign or newsletter… it's very cool indeed!
Chris Cowell S8080 Creative Director
---
Some of our email marketing and email newsletter clients include:
Environment Agency
Visit Wales
Ryder Cup
Lee Valley Regional Park