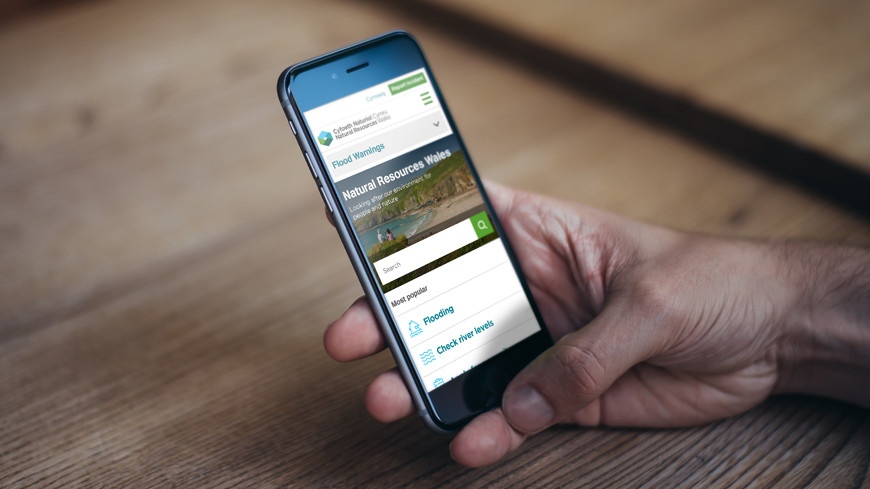 Tablets and mobile phones are changing the way we use websites and interact with online services. Statistics show an increase month by month, year by year.
Ensuring that your website utilises responsive web design means that you will give the best possible experience to your users, no matter what device they use to consume your content.
90% of people use multiple devices to accomplish an online task, whether that's on smartphones, PCs, tablets or TV*. Developing a responsive website truly is a no-brainer.
---
What is a responsive website?
A responsive website uses special design and development methods that deliver your content to your audience's mobile phone, tablet, laptop or desktop PC in a way that is optimised for each device's screen. It's exactly the same content on each device, so no special versions of your site need to be created – we just change the appearance of the content so it works well on each device.
Responsive websites rearrange the elements on your page and stack them in a specific order as the screen size changes. For example, if your homepage has an image alongside some 'welcome' text when viewed on your laptop, the image may rearrange itself to sit above the text on your smartphone, making it far more readable and easier to swipe with your finger.
---
User experience and responsive websites
During the wire framing and design process, we look at the way users interact with your content on each device and prioritise and optimise the information hierarchy on each page, giving your audiences the best possible user experience.
It may be that your users will consume certain types of information very differently when they are on the move, so we may be able to omit certain graphic embellishments on a smartphone, but give them full immersive experience when they are back at their desk or using their laptop in a café.
Responsive web design allows you to tailor your content not only for multiple devices, but also for situation or location based consumption.
---
Making your site responsive
There are different responsive web design techniques that we can utilise for your site. The approach we'll take will depend primarily on whether it's a new website or if we'll be retrofitting mobile and tablet friendly templates into your existing site.
You may have read about responsive vs. adaptive web design approaches. There are pros and cons for both techniques depending on many factors – one approach may be more immediately cost effective than the other, the other approach may future-proof your website for a little longer. One may be better for an information based website, the other would be more suitable to an interactive marketing site. We'll discuss each approach with you and recommend.