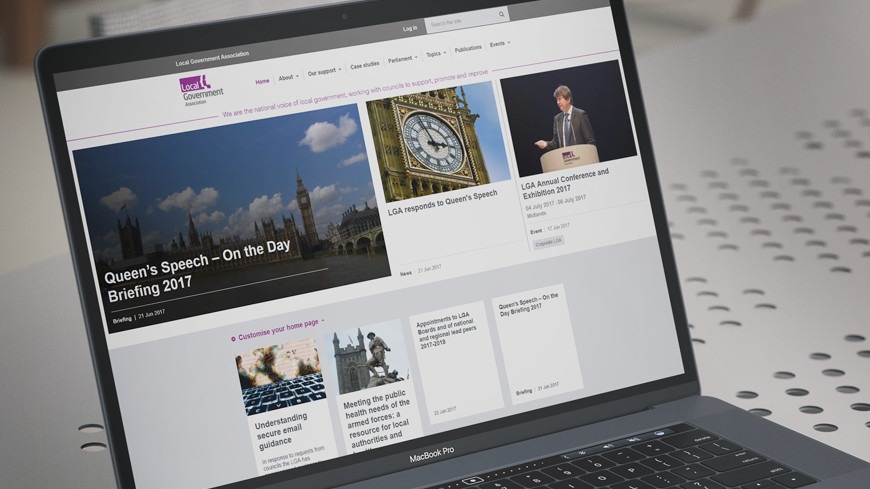 Once our UX and creative teams have designed your website, then the technical stuff starts. Our front end development & implementation team are the unsung heroes, they do the clever stuff that most people don't even realise has been done.
They skillfully craft each of our websites to the latest web standards, ensuring an accessible experience allowing the maximum number of people to enjoy them. Building websites using our approach also means that your users enjoy a responsive experience on their smartphones and tablets and search engines have everything they need in a format they love.
This template development team push the new browsers (safely) to their limits, building your website themes that give your audience the very best web experience we can while ensuring everything is robust and degrades gracefully for those still using Internet Explorer 7 on a ten-year-old PC!
---
The technical stuff – web standards
As S8080 held a place on the elite COI Digital Roster for over 10 years, we have been working to the Cabinet Office guidelines 'Delivering inclusive websites', for many years. We have been building accessible websites and undertaking pan-disability user testing on our sites since 2000. That's 14 years of very high-level experience working with the UK's most demanding public sector clients. We know our stuff...
We build your website page templates using elements of HTML 4 and 5, CSS for layout (utilising CSS 2 and 3), JavaScript and jQuery. Your website will be designed to adhere to WCAG 2.0 (WAI) Level AA web content accessibility guidelines. This means that your content can be enjoyed by as wide an audience as possible, across different platforms and devices.
Web standards are the formal, non-proprietary standards and other technical specifications that define and describe aspects of the World Wide Web. In recent years, the term has been more frequently associated with the trend of endorsing a set of standardised best practices for building web sites, and a philosophy of web design and development that includes those methods
Wikipedia
---
Templates for content management systems
Don't let your technical solution become the limiting factor. You may already have procured a large enterprise level CMS or have a legacy system that needs a new section or microsite, a complete look and feel overhaul or maybe just a quick freshen up.
Our UX, design and build teams have created web templates for many organisations that use Microsoft SharePoint, Immediacy, EpiServer, Amaxus, Morello, Alterian, Livelink, OpenText, RedDot and open source platforms including WordPress, Umbraco, Joomla and Drupal.
We can work with your in-house web team to provide:
User experience consultancy
User interface design
Web template design (layered Photoshop files)
Web template development
WordPress theming
Drupal theming
Website content development (including interactive infographic)
Handover documentation
Designer eyes over and implementation support
We have some great case studies telling how we helped clients like the Audit Commission and the National Assembly for Wales… please ask us if you need this sort of help too.