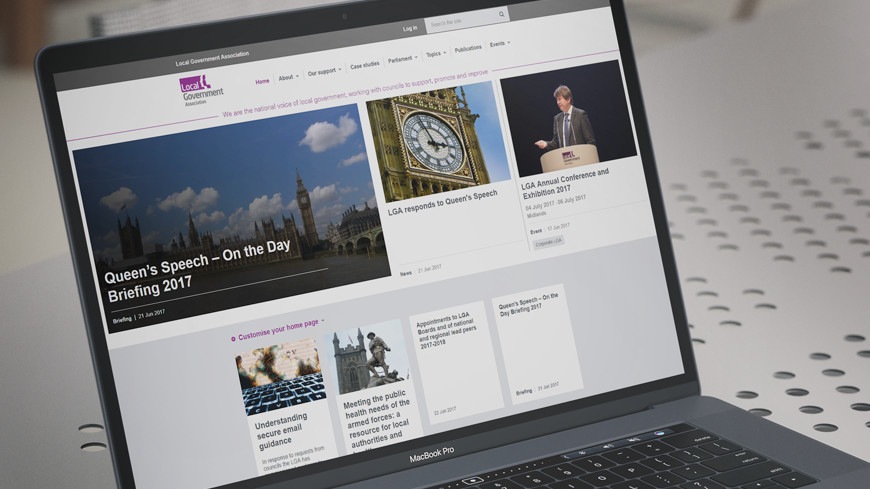 Experienced enterprise content management developers
S8080 are an experienced and creative UK agency designing and developing enterprise web content management systems (CMS) for some very high profile and demanding clients, solving their complex integration, single sign-on, CRM, configuration and workflow problems cleanly and efficiently.
Our enterprise CMS development team have many years' experience delivering complex content managed websites for many high profile public sector and private sector clients including the Royal College of Anaesthetists, Wales Audit Office, CITB Construction Skills, Ministry of Justice and Nominet.
Although we are well known for being extremely creative, S8080 is also a very technical agency with a vast development knowledge and experience across the Microsoft .NET framework and the LAMP stack. This knowledge helps us optimise our client's websites for technical performance and user experience.
The team have many examples of custom applications and integrations into Microsoft CRM and Microsoft SharePoint, web services development and interfacing into various API's.
One look at our client list and it will be evident that security is a fundamental requirement for them, so we offer setup of hosting, security hardening, PEN testing and provide consultancy on server infrastructure requirements (we hold IL2 classification and have Counter Terrorist Check clearance).
---
Doing enterprise content management well...
S8080 design, build and manage some of the most important websites in the country (the Department of Energy and Climate Change for example), we are often called in to help reinvigorate an existing website.
For example, we recently helped the Royal College of Gynaecology and Obstetrics implement the enterprise content management system EpiServer. Aimed at a global audience, we redeveloped their website incorporating personalisation and adaptability, online payments, community features and a comprehensive online events system ensuring the College has a well performing, robust and secure system for many years to come.
---
EpiServer enterprise CMS
To see how EpiServer enterprise content management could work for your organisation, take a look at the page we've written to explain its features and modules including social and community focused functionality, eCommerce and sophisticated communication tools.
---
What about other platforms?
As well as EpiServer enterprise level CMS, S8080 develop websites using many content management systems including Umbraco, WordPress and Drupal. Each one has its own strengths. If you would like to discuss using an alternative CMS for your website, please let us know. We are very flexible agency.