We design and develop secure, user-centered websites and digital services
S8080 is an ISO27001 certified UK digital agency established in 2000.
Expertise includes user research; creative UX, visual, content and service design; agile, test-driven, open-source development; fully-managed cloud hosting; and pan-disability, usability and security testing.​
​​​​​​Clients include No.10, Welsh Government, ministerial and non-ministerial departments, emergency services, local government and education.
You can find S8080 on the Crown Commercial Service G-Cloud framework for cloud-based software, hosting and support; and the Digital Outcomes and Specialists framework for website and digital service user research, design and development.
We are also a Bloom Accredited Supplier, available to 170+ Contracting Authorities across the UK.
We spent 10 years on the COI Digital Roster providing UX, design and development for some very impressive clients.
S8080 on G-Cloud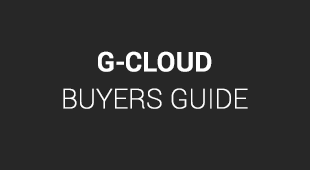 S8080 has 40 services on G-Cloud, covering websites and digital services, cms migration and support, local government solutions, digital transformation and user research.
Crown Commercial Service