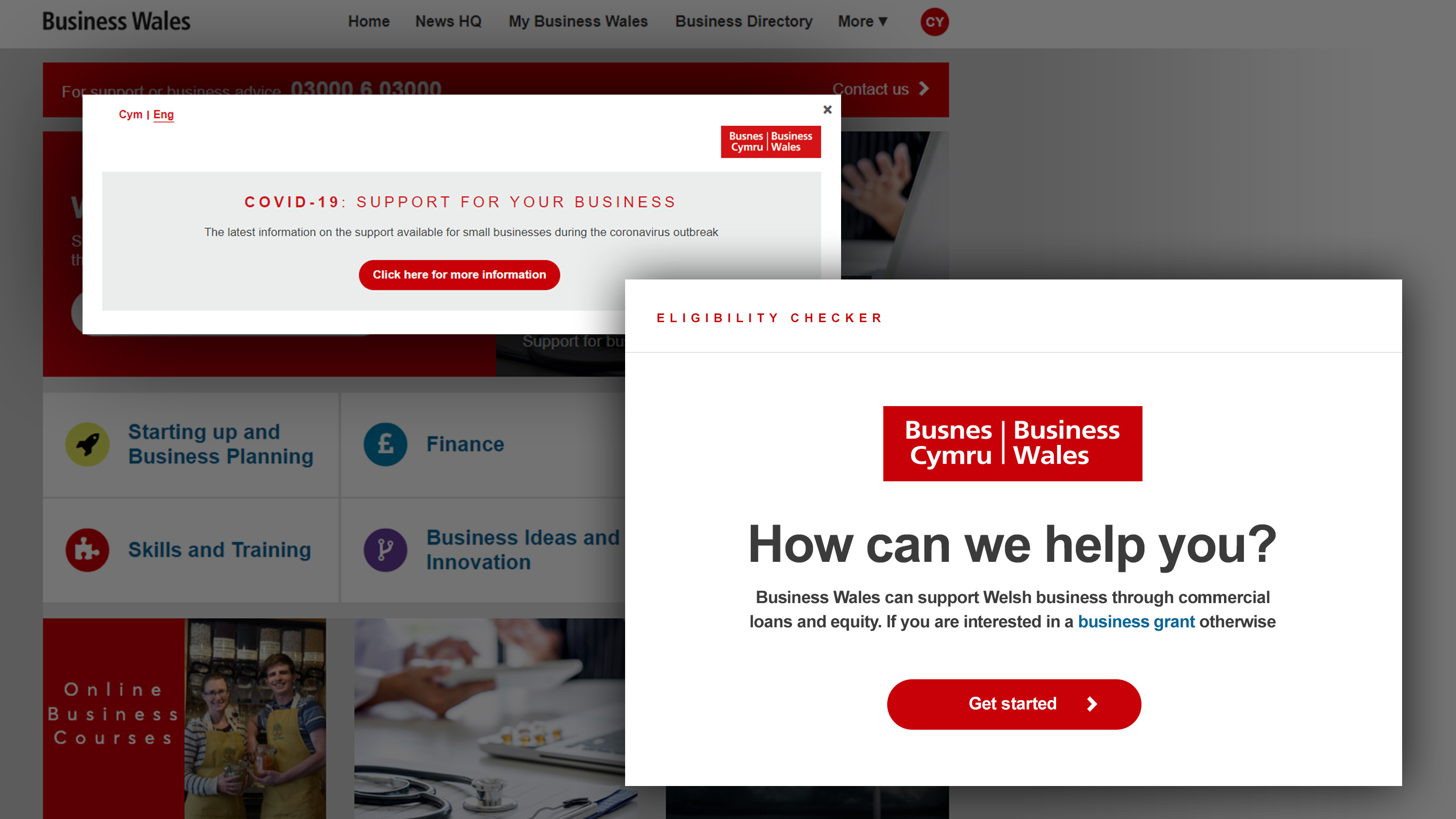 During the COVID-19 pandemic, it is vital that governments are able to deliver help to businesses and individuals through digital services.
Over the past few weeks, we've been busy supporting, maintaining and developing new digital services for Welsh Government, helping people access the services and information they need.
Business Wales
As the Welsh Government's business information and support service, Business Wales is the main destination for help and support for businesses and the self-employed. During this pandemic, these services are being relied upon more than ever, so it is critical they are delivered effectively. Our support ranged from building additional functionality, including an interactive eligibility checker tool through to clearly signposting and delivering the latest support information.
COVID-19 support
One of the new digital services we've developed is the Welsh Government's COVID-19 support for business website. This site provides businesses with vital information regarding available support, and signposting to a triage tool that quickly allows businesses to determine their eligibility for support through Welsh Government's Economic Resilience Fund.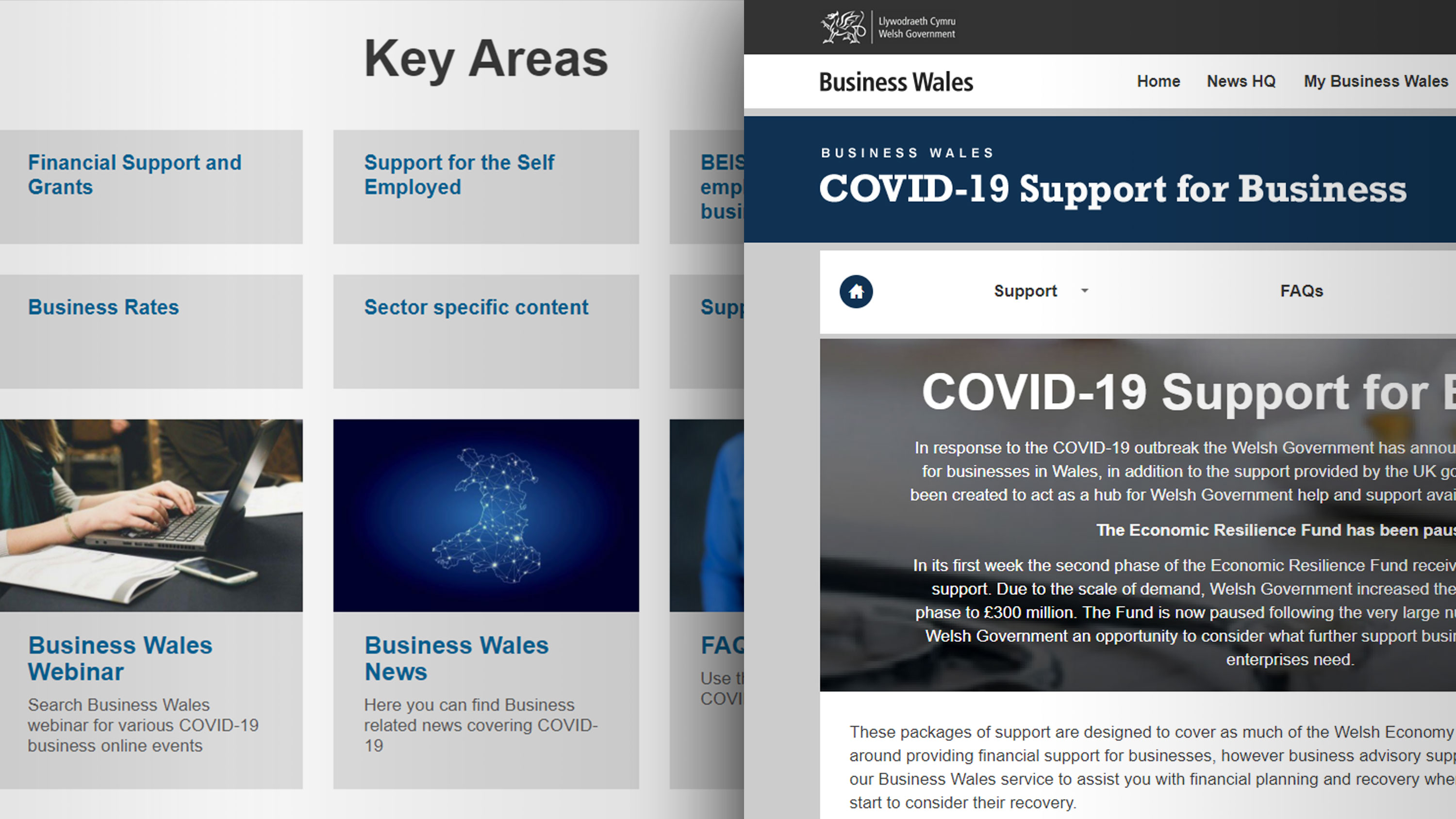 As part of the Business Wales suite of sites, this new digital service needed to be built on the Welsh Government's GEL visual framework.
This site was built to output static files from the content management system. This means that the site has increased stability and performance, especially when receiving large amounts of visitors.
Access to funding
As part of the Welsh Government's Economic Resilience Fund, the Development Bank of Wales was supporting business with loans aimed at helping them through the Coronavirus outbreak. Our team created the form process to allow users to apply for loans. The process allowed the Development Bank of Wales to quickly filter the applicant data to see where specific COVID-19 information was provided. This allowed them to rapidly process the application and help businesses as quickly as possible.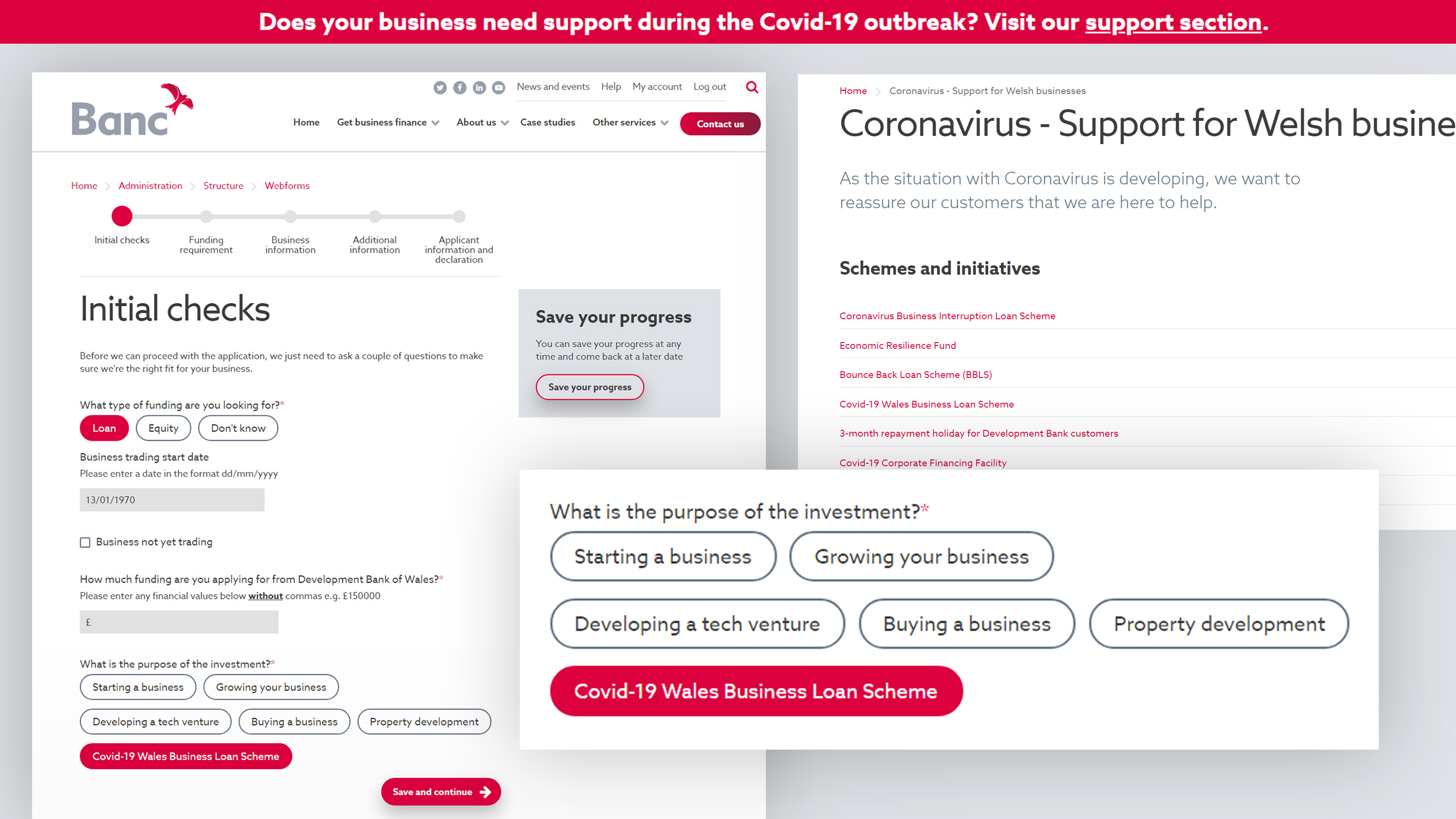 We've also been busy supporting Life Sciences Hub Wales. We have helped enhance their existing site that we had previously built, with additional components to help signpost users towards NHS supply opportunities and industry and academic collaborations to fight Coronavirus.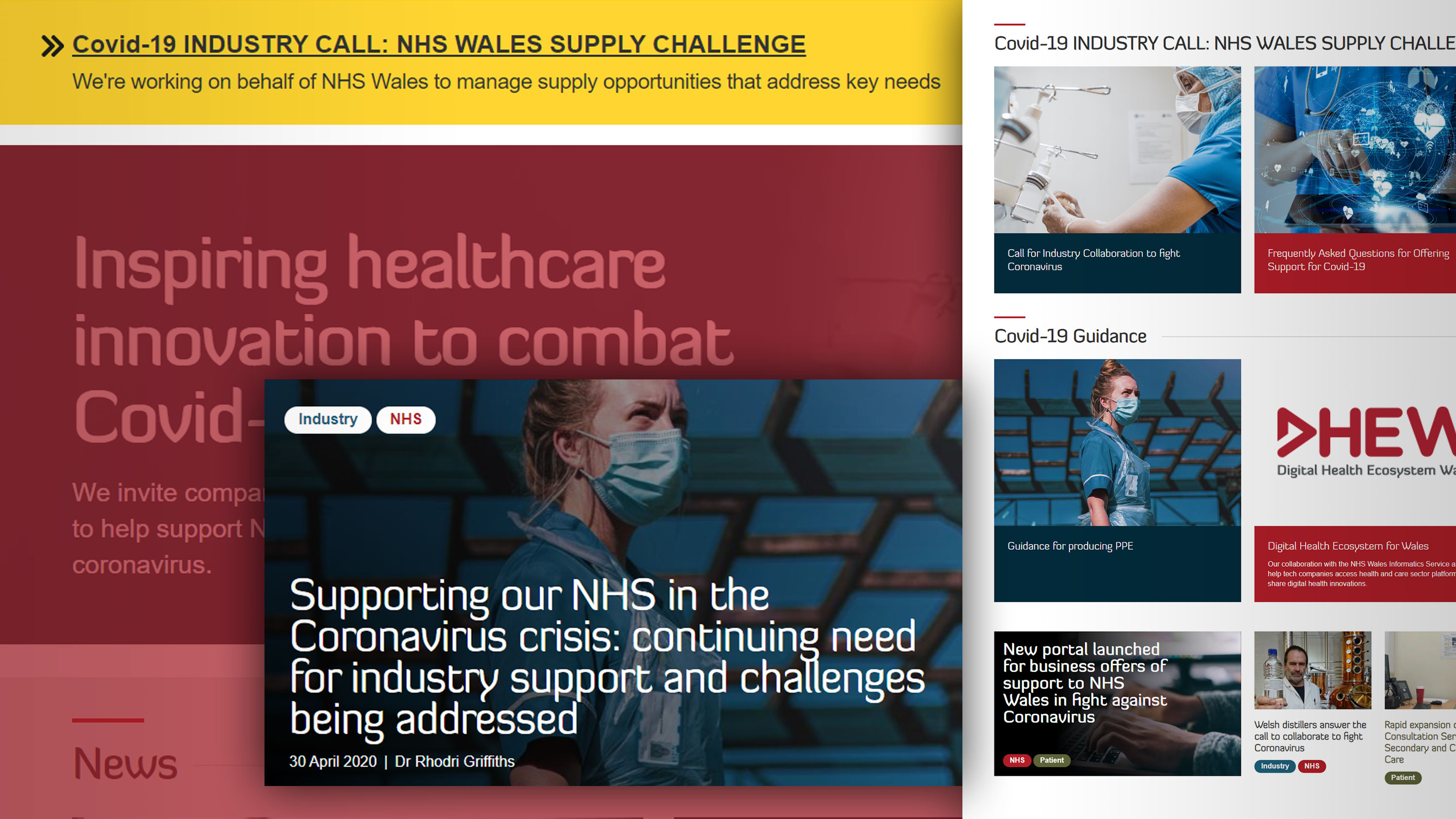 We feel privileged to be able to play a small part in helping our clients provide this vital support for businesses and individuals at this difficult time.
Categories
Accessibility Drupal Open Source UX & usability