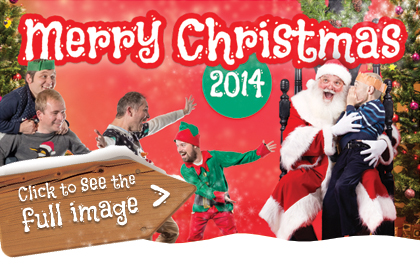 2014 has been another wonderful year. We've done some incredible things with our clients.
From playing a part in helping Welsh Government deliver what is probably the world's most comprehensive and engaging business information, guidance and advice website through to the hugely successful #Vampireenergy Halloween campaign that helped the Dept. of Energy and Climate Change show thousands of consumers how easy it is to save a pile of cash. The Prime Minister even tweeted it!
Our EPiServer experience continues to attract attention at the very highest levels with the Royal College of Obstetricians and Gynaecologists being launched (thank you guys!) and continuing exciting developments working with the exceptional CITB team.
We also took part in the Swansea Bay 5K (warning – photos of sweaty, puffing developers!), we moved offices and had a number of talented people join our exceptional team.
We are very lucky to work with so many enthusiastic clients who are committed to improving the way people can interact with their organisations using the internet; it makes every single day interesting and rewarding.
The whole S8080 team would like to sincerely thank every single one of our clients for your support this year We hope you enjoy your Christmas break and we'll see you in 2015.
Chris, Matt and the S8080 team
Categories
Design & build News & Events