"…and how can it help my organisation?"

An explainer video is a short online video used to explain your organisation's product or service.
There really is no stopping the uptake of online video consumption, according to a recent iStockphoto article there's been a staggering 800% increase in online video consumption in the last 6 years.
So can an explainer video help you? We think the answer is yes.
Video is definitely one of, if not the most popular marketing platforms currently available as for most people, it's far easier to consume than a lengthy article (so I'll try to keep this post short, and don't worry, there are links to some great explainers just a short scroll away, so bear with me!)
But don't be fooled that any old video will do, as the consumption of online video increases so too does our audience's thirst for higher quality graphics and insightful content. Producing a successful explainer video consists of a combination of script, graphic look and feel and audio. Each element needs to sing in harmony with the other if you want to retain the viewer and convert them into a loyal fan or customer.
So how can explainer videos benefit your brand?
Here's one of those harsh but true moments: If you're not already producing online video marketing for your organisation, company or brand, then you're going to be playing catch up with your competitors.
All you need do is Google 'online video stats' for a vast list of incredible statistics indicating the huge surge in video consumption. According to a recent Guardian article, YouTube receives more than one billion unique visitors every month.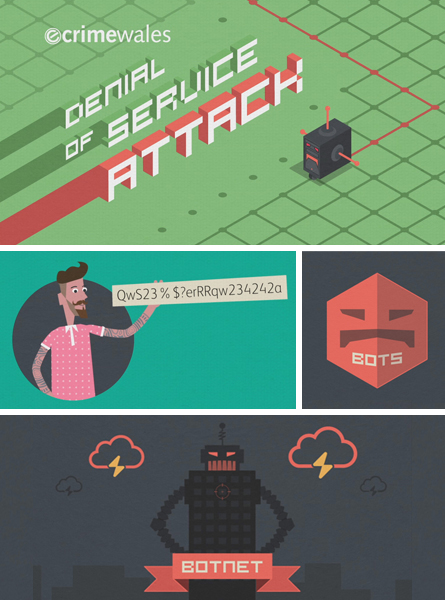 With these huge numbers there's going to be a lot of video content out there shouting for attention, your video will really needs to hit the spot, so understanding the production process of a typical explainer is a good place to start your journey.
Here's a taste of the steps we follow when creating a typical s8080 animated explainer video:
Research and development
Following a scoping meeting, the s8080 creative team will spend an agreed amount of time researching potential look and feel concepts including colour palettes, illustration and animation styles and character development which will be presented for feedback before considering any high-fidelity graphics production.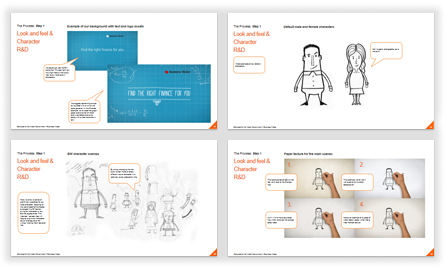 The script
The script is arguably the most important part of any explainer video and you play a huge part in its production. After all, who knows more about a product or service other than the people that created it? Sounds a little scary, right? Don't worry though, we'll help you with the script structure and we'll even commission a copywriter to polish and add a bit of humour if needed.
There's a proven structure that most explainers will follow; keep it simple, be consistent and be sure to add a call to action. Here's a great article from the guys over at Demo Duck that gives you some pretty useful script writing tips – 'How to Write a Video Script that Sells.'
Storyboard
When the final script has been signed off we move onto the storyboard, producing a series of sketches that convey the basic concept for each scene along with the corresponding copy from the script. This gives you a really good idea of what we'll do at the animation phase. Changes at this stage are easy to make so make sure you are completely happy with the concept, messaging, information accuracy and the look and feel.
Remember to keep your explainer video to around 1-2mins if possible, if you're planning on breaking that 90sec mark you'll need to have some pretty relevant content or you'll risk losing viewers.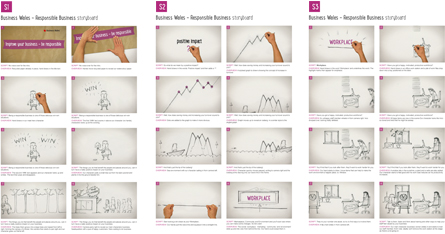 Artwork
Our workflow will include a number of Adobe Creative Cloud applications and we'll sync artwork between them resulting in a more streamlined approach. Scene templates will be developed in Adobe Illustrator and, to a lesser extent Photoshop, before placing the assets into Adobe After Effects, our video editing app of choice.
Animation and audio
The storyboard sets the animation style but once we are in After Effects, we can start to fine tune the animation effects, dialling the speeds up and down to emphasise key points, actions or scene changes.
Another key step in the process is adding a narrated script, for this we'll commission a voiceover artist to add a final layer of professionalism to your explainer. We can find a voice for every occasion – even some famous ones, and they are not as expensive as you'd think! The narrated script is imported into After Effects and synced to the animation within the timeline.
Render and upload
The final explainer video is exported for online use as a QuickTime movie with a H264 codec and AAC audio output and uploaded to your video channel on YouTube or Vimeo where key metadata and transcripts are added.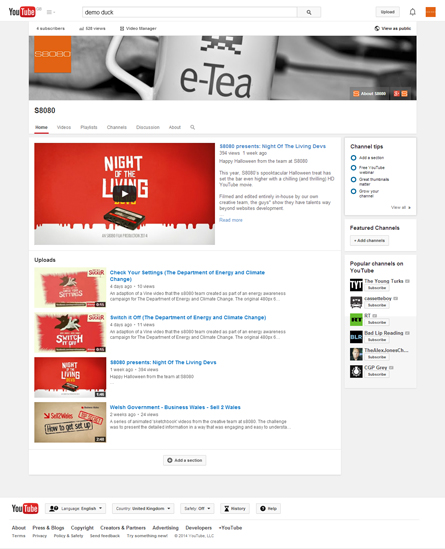 We've recently worked with DECC, Welsh Government's Business Wales and Welsh Government's eCrime Wales to create a series of informative and playful explainer videos forming part of a larger engagement campaign. You can view the explainer videos on the s8080 YouTube channel.
Don't forget to subscribe to the S8080 YouTube channel to catch the latest video creations from our creative team.
Categories
Design & build Digital marketing