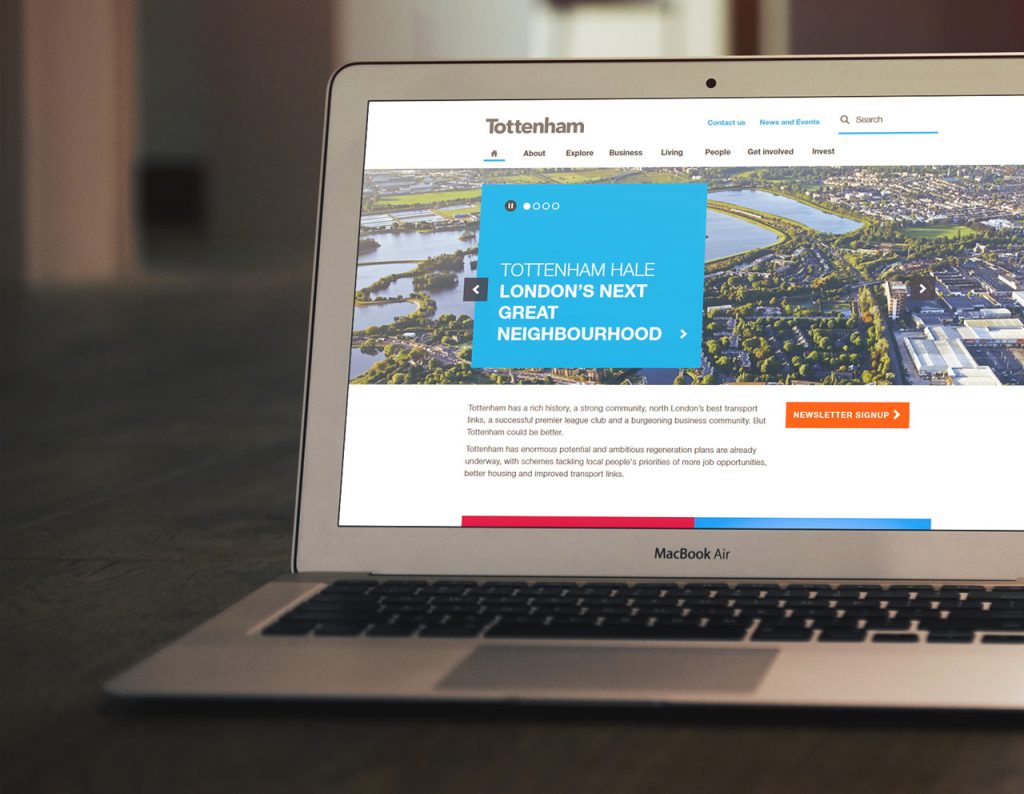 Haringey Council has ambitious regeneration plans for Tottenham, with schemes underway to address local people's priorities for more job opportunities, better housing and improved transport links.
As the programme's momentum grew, a separate website was needed, away from the main Haringey.gov.uk council site, with distinct sections of content for investors and developers, residents and local business audience groups. The Haringey Council digital communications team had done a lot of thinking around the shape of the IA and the types of content they needed to fulfil their aims and provide a user centred experience. They had decided on the open-source Drupal CMS (with demanding security requirements) and had a well-considered creative brief prepared for our alignment sessions. A perfect start to the project!
Here's how we designed and developed the council website
Evolved their initial Information Architecture (IA) and key user journeys
Developed a wireframe paper prototype
Created design routes – homepage and lower level pages with rapid prototyping to arrive at the final designs
Built accessible and adaptive page templates
Set up and configured the core Drupal CMS and implemented the site structure, gluing in the templates and developing the workflow for their publishing team
A news system was integrated and XML feeds to display events were set up
MailChimp newsletter functionality was embedded
Content was loaded and checked and our QA team tested the site ready for soft launch
One of our project managers and a Drupal developer spent a day with the Haringey team, training them to use their new Drupal website
The site was made live and the Haringey team have a 12-month support contract to help them with Drupal upgrades and site improvements
You can see Haringey Council's Tottenham Regeneration website at http://tottenham.london/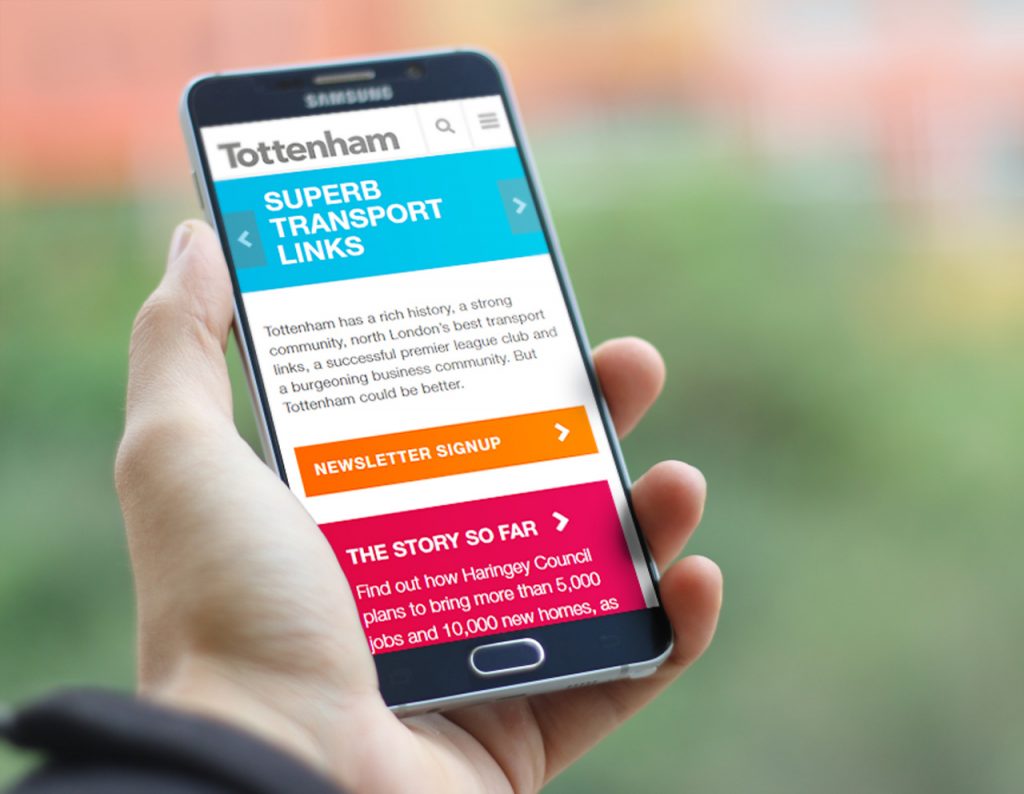 What makes Open Source systems such good value for local government websites?
Free – no licence costs for the CMS software
Agile and moveable – you are not tied into your web development agency
Vast (and fast moving) open-source development communities
Modular systems - thousands of 3rd party extensions to further keep costs down
Regular security updates by a highly active community
Proven functionality – tried and tested by the likes of No.10, The Whitehouse, Heinz…
Fully featured - whatever functionality you want on your site, the chances are that there's already an extension for it
If you'd are considering an open source CMS for your organisation, take a look at our information on Drupal and Umbraco, or contact us for a friendly chat or email [email protected].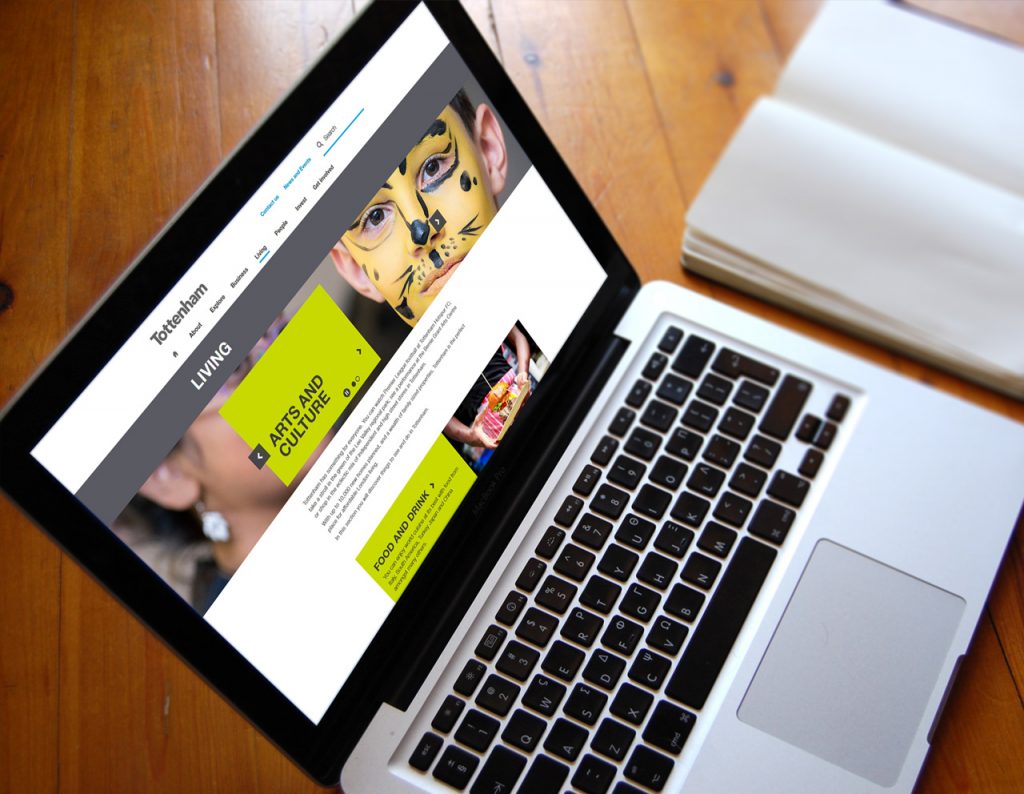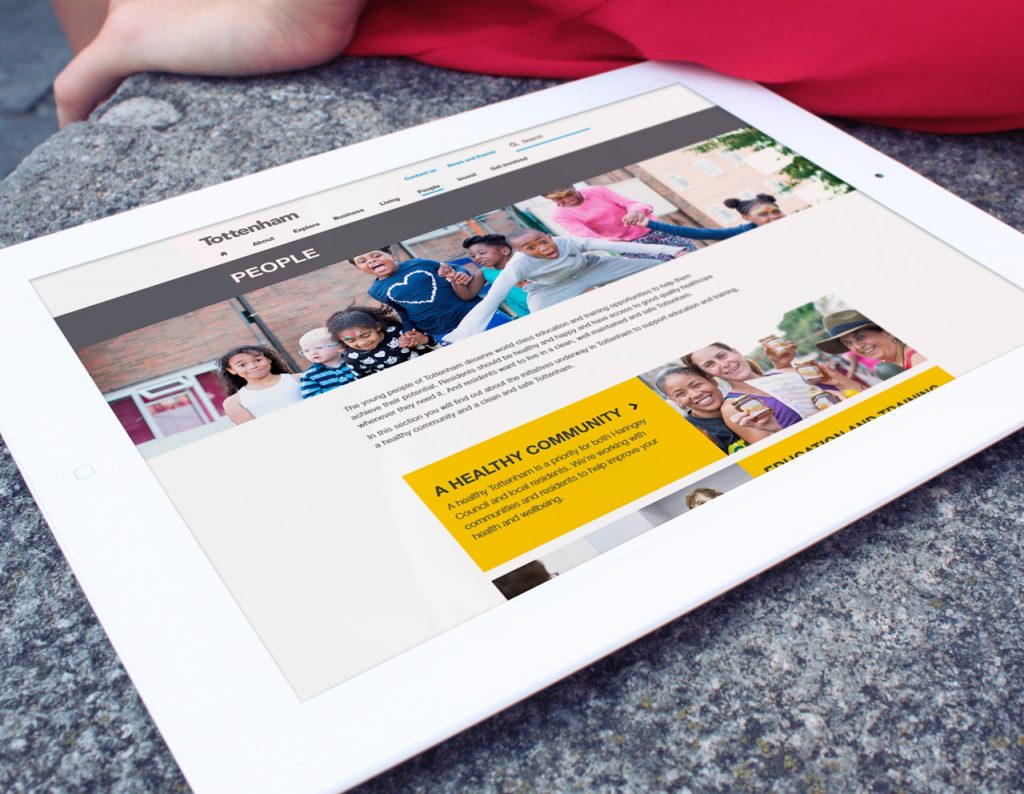 Categories
Drupal News & Events Public sector