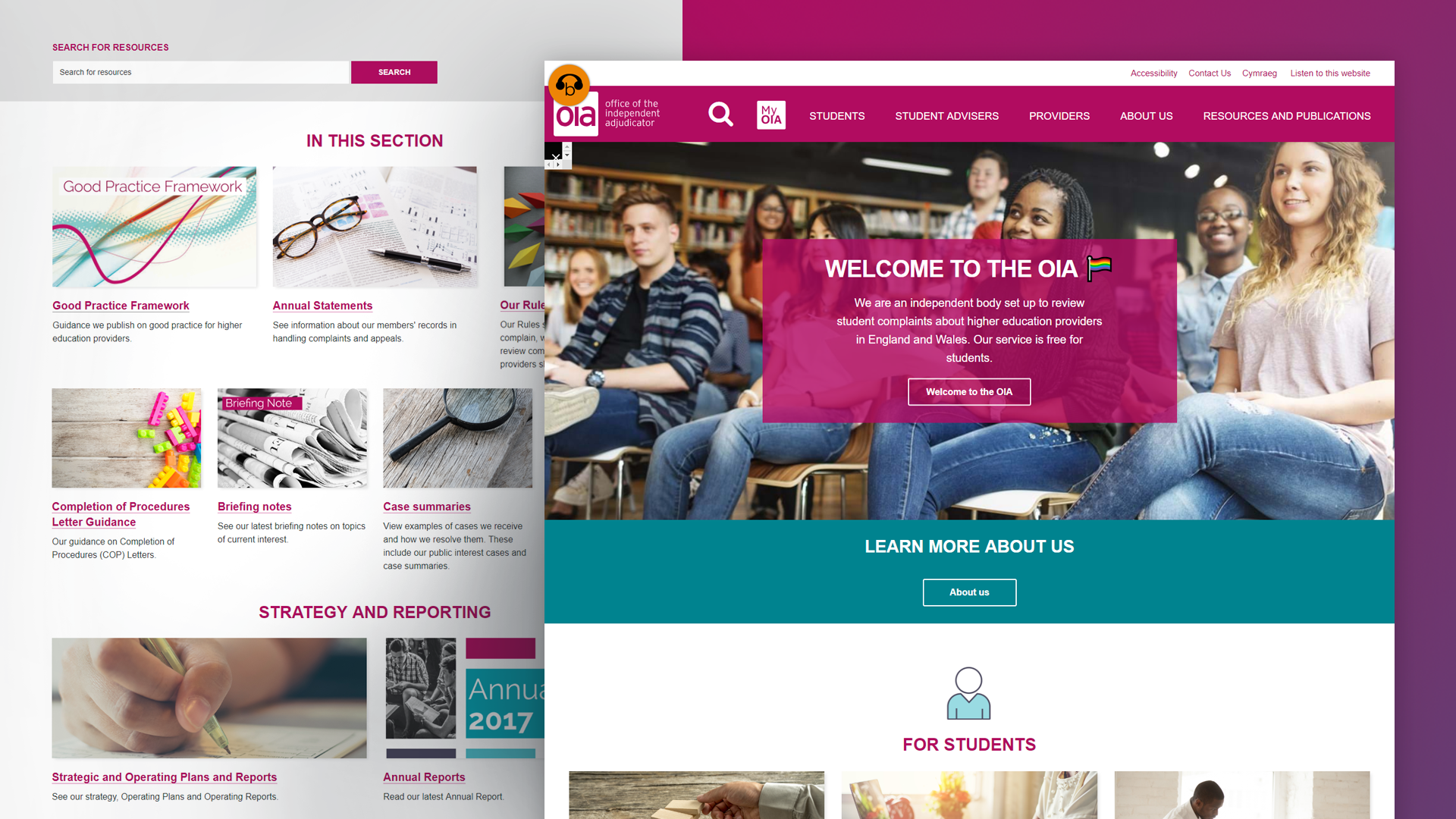 We were contacted by OIAHE because they had seen examples of our extensive experience in their sector.
Their highly engaged team had already created sophisticated hi-fidelity wireframes and UI designs. S8080 helped them by applying our specialist skills in accessibility, usability, Umbraco CMS build and security to help the team deliver their new website.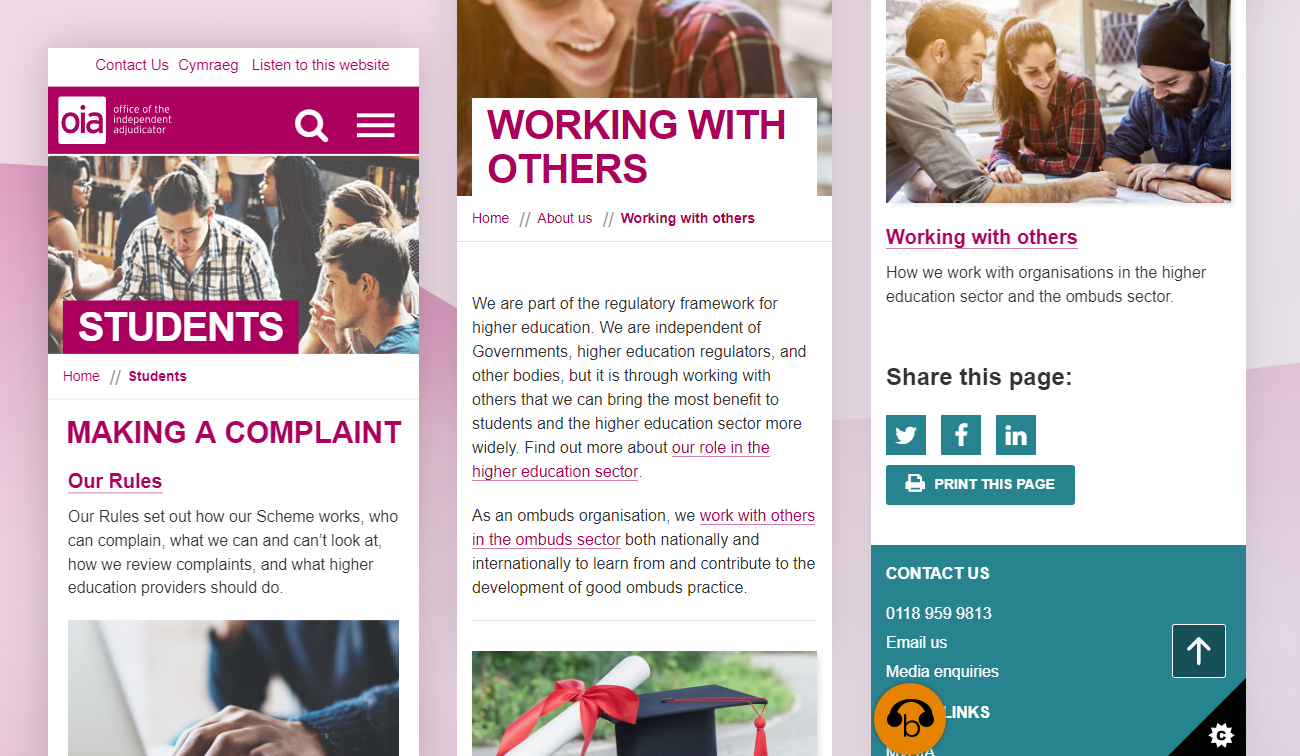 The OIA provides an independent student complaints scheme in England and Wales, they make recommendations to higher education providers to put things right, and develop policies and practices for the sector. 
We undertook the technical stabilisation of their wireframes, making recommendations for efficient integration into Umbraco, using the open source CMS platform's many features, along with giving advice to improve the accessibility and usability of the new website. 
A crucial bespoke section of the website was the development of the 'Resources and Publications' section, helping users to share learnings from complaints. This enables higher education institutions to improve and develop policies and practices. The Resources and Publications section includes case studies, good practice guidance and briefing notes.
Browsealoud, Google Translate, and Umbraco Examine search were all configured and Azure hosting was set up, security hardened and PEN tested. As with all our projects, particular attention was paid to accessibility scans and compliance testing before launch
S8080 have been excellent at every stage of the process, including taking our preliminary artwork and making it into a smart, accessible website. We appreciate all the hard work and commitment they have put into this project.
Steven du Crôs Digital Communications Officer, OIA
Categories
Open Source Public sector Umbraco UX & usability