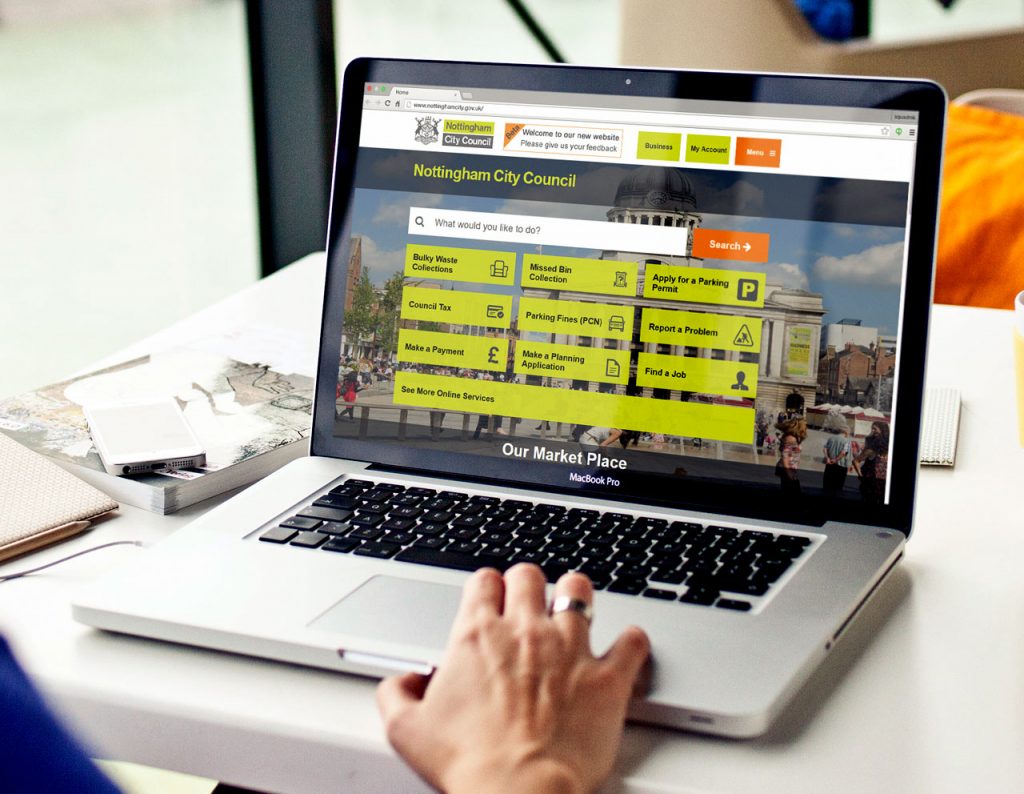 When Nottingham City Council appointed us via G-Cloud, we were delighted to learn that they had chosen Umbraco, the open-source CMS, to develop their new online self-service platform.
As an agency, our public sector clients tend to request either Drupal or Umbraco. The Council had spent time during their discovery phase investigating the suitable platforms for a large, busy local government website and Umbraco matched their requirements exactly.
Channel shift is becoming increasingly important for local government as digital transformation strategies are being realised in order to improve customer access to council services. Umbraco (and Drupal) are both powerful and flexible enough for the most demanding council and open source means they don't pay a single penny for the software. This frees up budgets for the important stuff: user experience (UX), engaging designing and robust, secure functionality.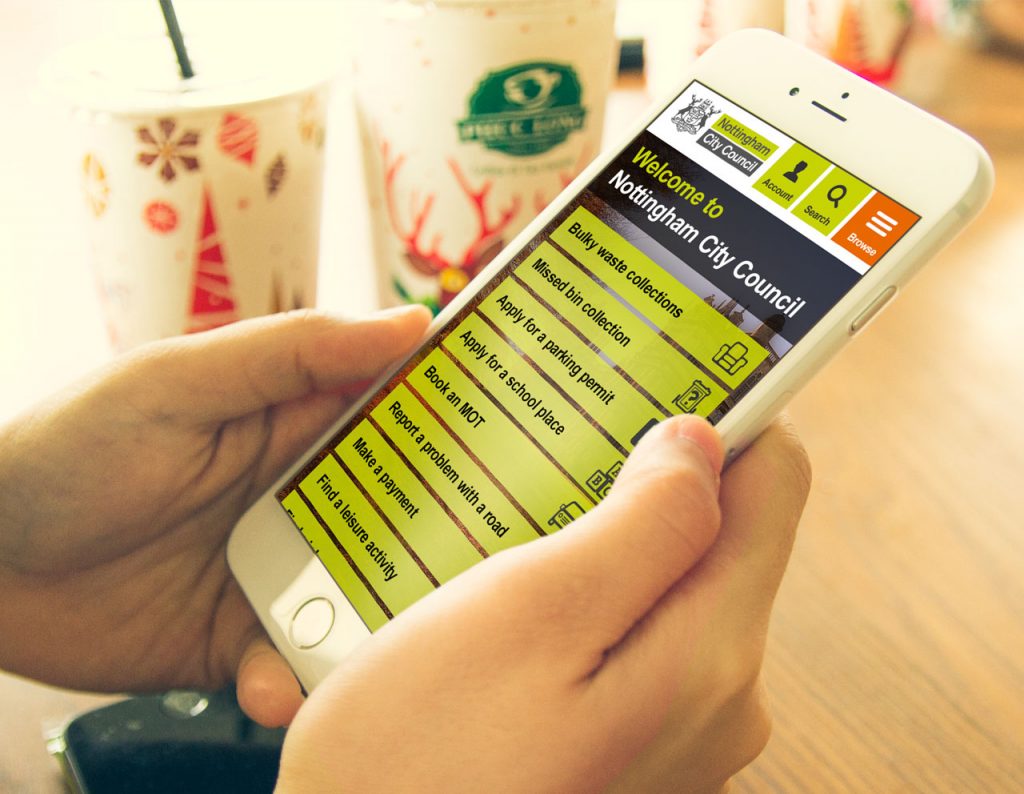 As well as the obvious cost benefits of digital self-service, modern local authority content management systems allow a mobile first approach. This means users can undertake online transactions like arranging waste collections or making planning applications using their phones or tablets as well as their laptops and computers, making life easier for users and the Council. From the outset, our brief was to create a "great looking", user-friendly, customer centred experience that could stand up against the very best local government websites in the UK. Here's how we designed and developed the Council website:
We co-designed a clear top-task focused homepage
We broke down the content into compartmentalised areas to simplify the information
The Council's brand colours were used consistently for content hierarchy
We developed a user-friendly column based dropdown navigation
The site was designed to be extremely accessible and fast to use
The CMS platform was specifically designed to enable the Council to add their own micro-sites
The mobile first templates we developed and tested across multiple devices
Our Umbraco technical developers Implemented Nottingham City Council's preferred search solution provided by Funnelback
We created a suite of content blocks in which to build the content pages
We made it super easy for the Council's in-house team to further develop the site by componentising and templating the functionality so it can be updated separately
We set up the server architecture and deployed the website which is hosted on Microsoft Azures' scalable cloud hosting platform
We will be providing ongoing maintenance and support, but typically 3rd level technical Umbraco expertise, so the day to day support on the website will be handled by Nottingham City Councils IT team
To find out how your organisation can use an open-source content management system for customer centred digital transformation, take a look at Umbraco and Drupal – two extremely capable and extensible CMS's.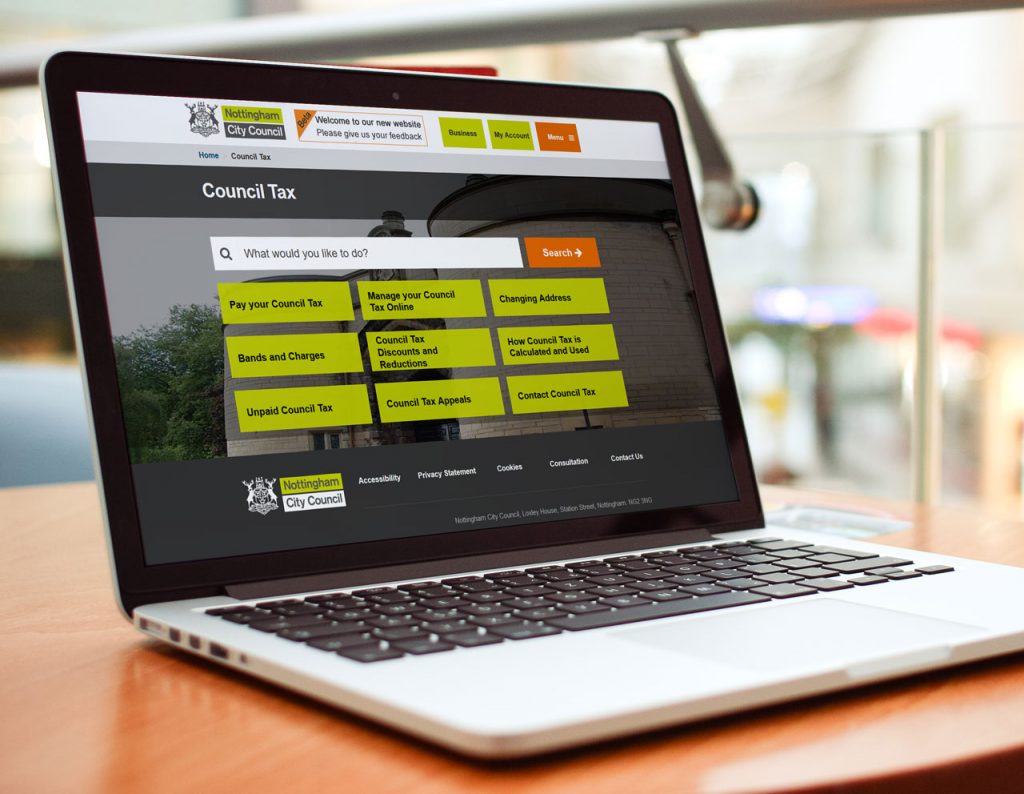 Categories
Accessibility Design & build News & Events Public sector Umbraco