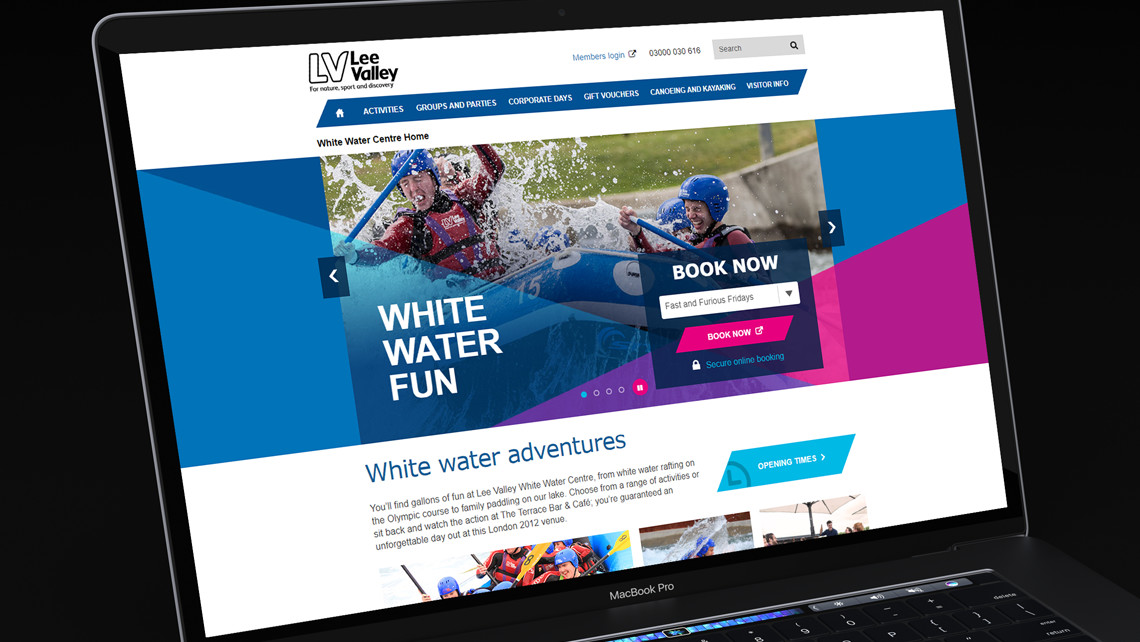 After the 2012 Olympics Lee Valley Park wanted a website to promote their Olympic White Water Centre, packages for groups and parties and ultimately to drive people to their booking and payment system. An Umbraco multisite was the ideal CMS to link in with existing sites and systems built in Microsoft.NET. This allows Lee Valley Park to have many microsites to be kept under one central CMS. 
Our agile design and build process ensured Lee Valley Park had early sight of design and development, and rapid prototyping ensured their marketing team could have lots of feedback and engage with users and stakeholders for their views. As a promotional site, their audience groups were discussed in detail, and user needs and wants, together with scenarios of use were explored in detail. Packages for key audience groups were developed, including corporate days, groups and parties, along with visitor information and details for the more frequent visitors.
High quality imagery was essential to the site to make the design engaging and welcoming, with clear calls to actions to help users quickly find out more and then book online.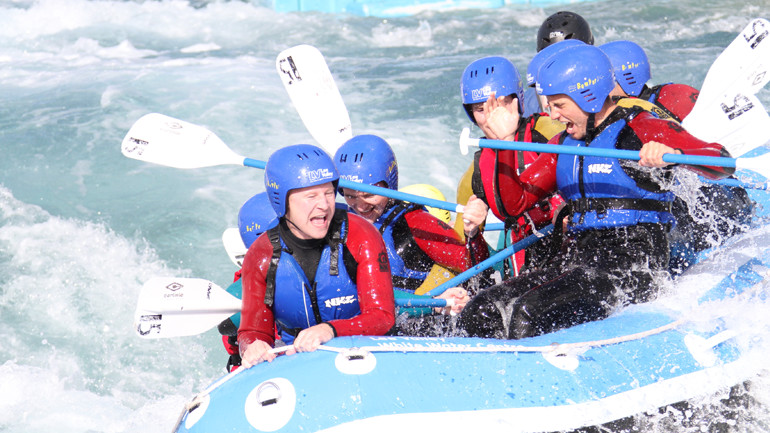 A key organisational need was to develop shared content blocks which link into the online booking and payment system, so recurring offers and packages could be re-used, tweaked and adapted over time. This makes it easy and fast for the team to update the site with the latest offers. The 'book now' call to action links the user into the e-bookings system. They were also added to the carousels along with page blocks to make it very easy for a user to book if they saw a picture of an activity or package they really liked the look of.
On top of this, Contour Forms made it easy to create contact forms, entry forms and questionnaires quickly and allowed the team to administer submissions.
The site has been very well received, promoting and driving online bookings and helping Lee Valley build on the success of the Olympic White Water Centre ensuring it is a thriving and long-lasting national attraction.
If you haven't had a go at rafting, tubing, hot dogs or hydrospeeds, take a look at gowhitewater.co.uk!