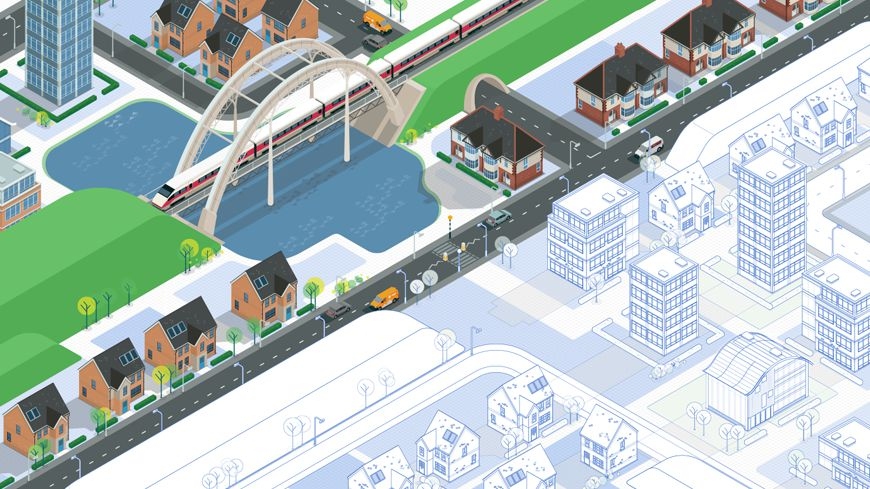 Our creative web design expertise helps you by developing your website's look and feel, the user interface design – a creative, thorough and accessible online extension of your brand.
S8080's creative design team develops striking, skilfully crafted (to the latest web standards) and accessible websites that communicate your brand and support your organisation's objectives and your audience's needs. It's a skilful job. Intelligently depicting your brand values and presenting your tone of voice correctly and consistently is a modern day art form.
---
Creative design experience
Our team have years of high-level experience designing and building engaging websites for the public sector, charities, B2B and B2C clients. We've worked with some of the most important organisations in the UK including Tesco, Ryder Cup, Duke of Edinburgh's Award and No.10 Downing Street.
---
Web site design – the creative brief
Starting with the wireframes that detail all aspects of the user interface design, your brand guidelines and the outputs from our in-depth creative workshops, we develop the creative brief for your web site design - everything we've discussed right down to fonts, colour palettes, illustration and photography styles, possible creative treatments, visual reference, style, themes, tone of voice, current brand guidelines (and developing those guidelines) - all of the detail.
As every website we design is based on solid user experience and accessibility principles, this means compelling, enticing and 100% on-brand creative design that will work hard for your organisation.
We'll work with you to define the treatment of the different creative design routes, making sure we provide realistic and appropriate designs for your consideration. Once we are all happy the brief represents the creative vision for your new web site, our design team sharpen their pencils.
---
Designing the look and feel
S8080's creative team thrive on giving a contemporary, innovative, intelligent and usable experience to as wide an audience as possible. So during the design phase we'll explore the visual design of every aspect of your site – starting with the common aspects of your user interface, your homepage and your key page layouts, the navigation design, how responsive design elements work and all of the little details like the footer area, calls to action, tabs, interactive elements and typography.