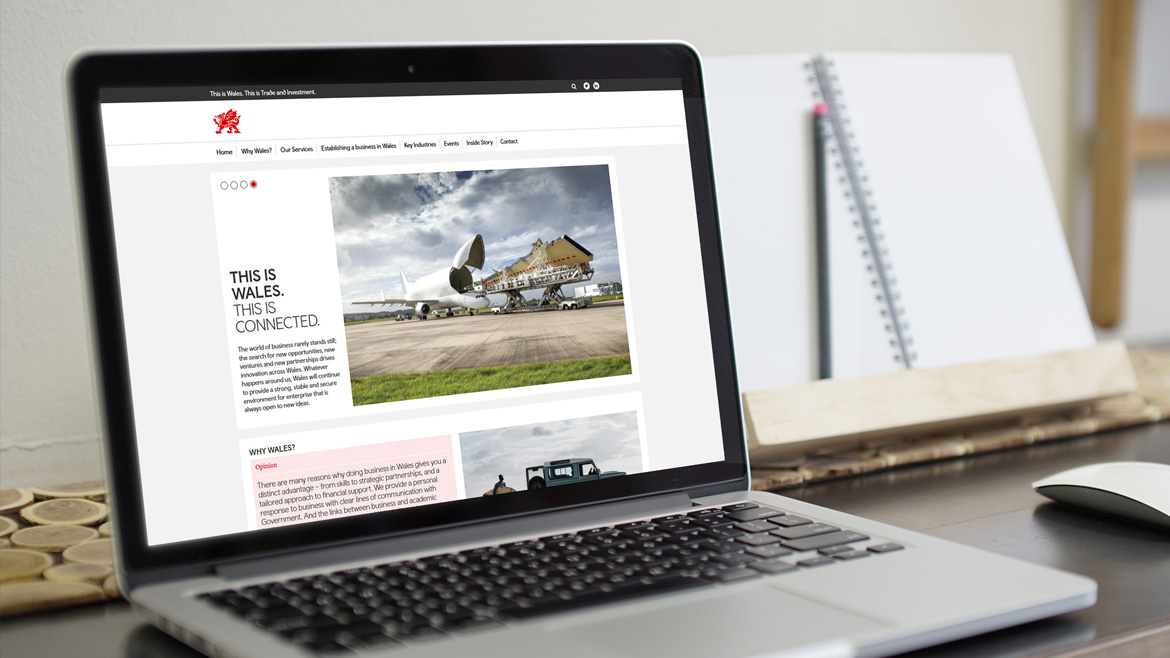 Working with Welsh Government, S8080 were tasked with building a website that showcased the best in business across Wales. Trade and Invest Wales needed to be designed for a global audience to demonstrate Wales as a place of innovation and opportunity. After producing wireframes for the various sections of the site, S8080 worked closely with the branding agency to advise on the initial designs, before creating a suite of templates based on a user centred design approach.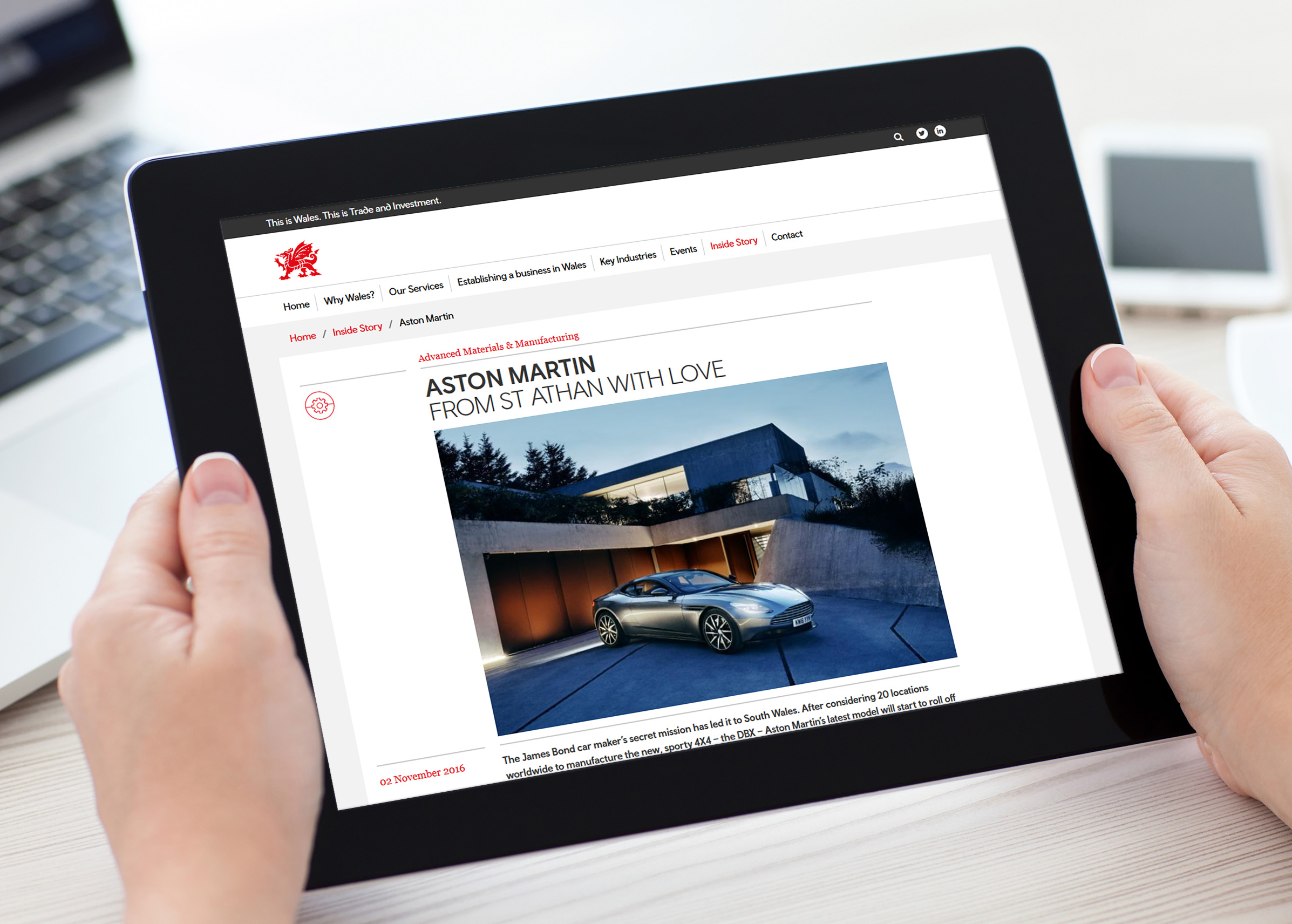 To present a consistent user journey and help audiences prioritise the content, the templates utilise a combination of a grid system of content blocks and a bespoke article view. This gives the user a clear navigation system and sense of place within the site. The main purpose of the site is to engage the user with the Welsh business success stories. To increase engagement a variety of content types are used throughout the site. The grid system was effective in housing multiple content types including statistics, editorial and video content.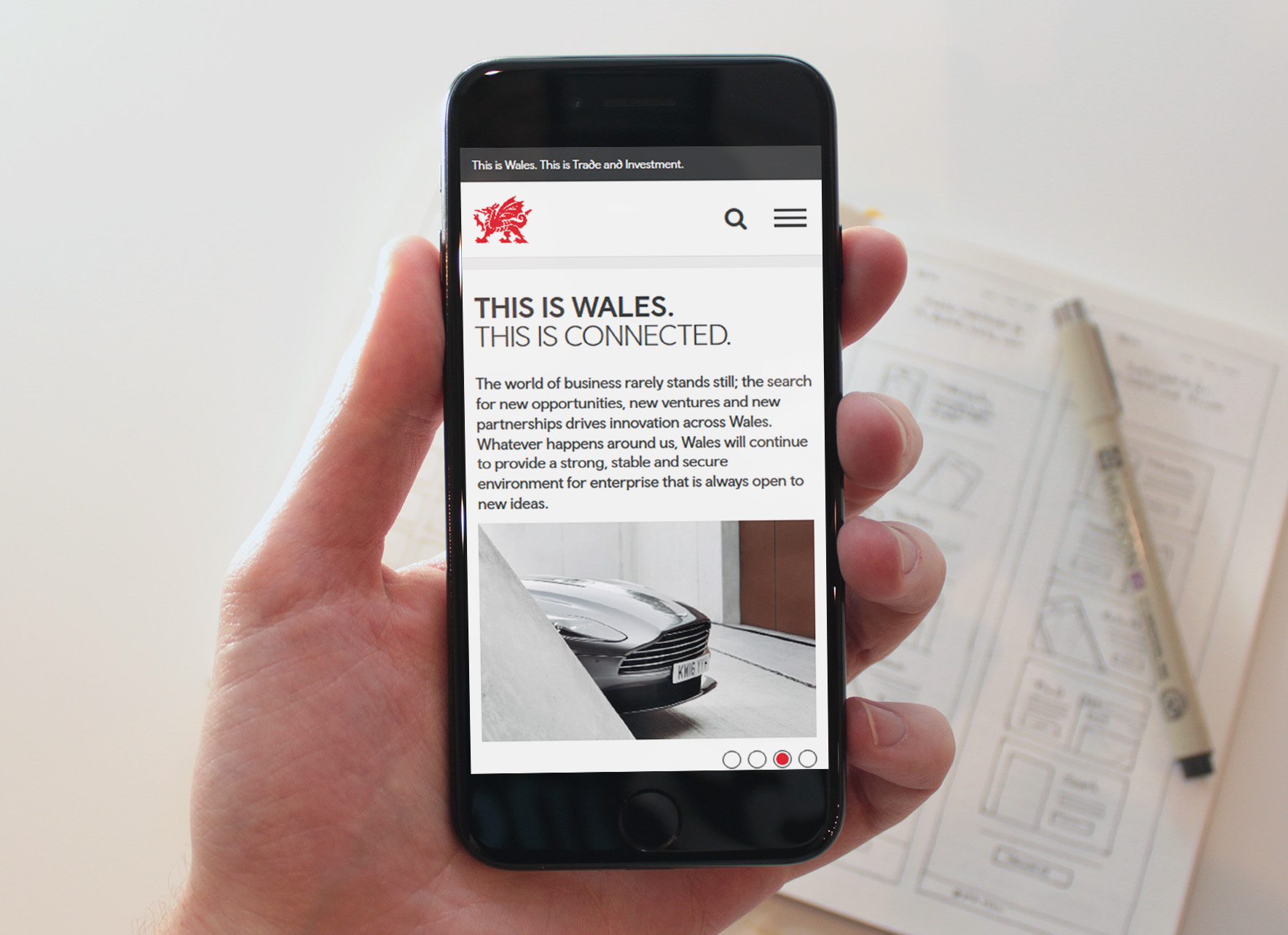 With the content primarily B2B, the new Wales brand has been used in a way that's more appropriate for a business audience. The minimal colour palette, uppercase headings and high quality photography all contribute to the professional, confident appearance. By presenting all the images as double density (Apple Retina display resolution), the quality and impact of the photography is maximised on supported devices. To give a targeted, personalised experience, the contact section utilises html 5 geolocation technology to customise the user's experience. With Welsh Government offices around the world, the user is presented with the details for the closest office to their location when making an enquiry. By engaging the user with great content and offering ways to connect, whether directly or through an event in their area, the site showcases Wales as a great place to do business. At a time when a global outlook is more important than ever, S8080 are proud to be part of such a critical project for the future of Wales.
Categories
Accessibility Design & build Drupal Public sector