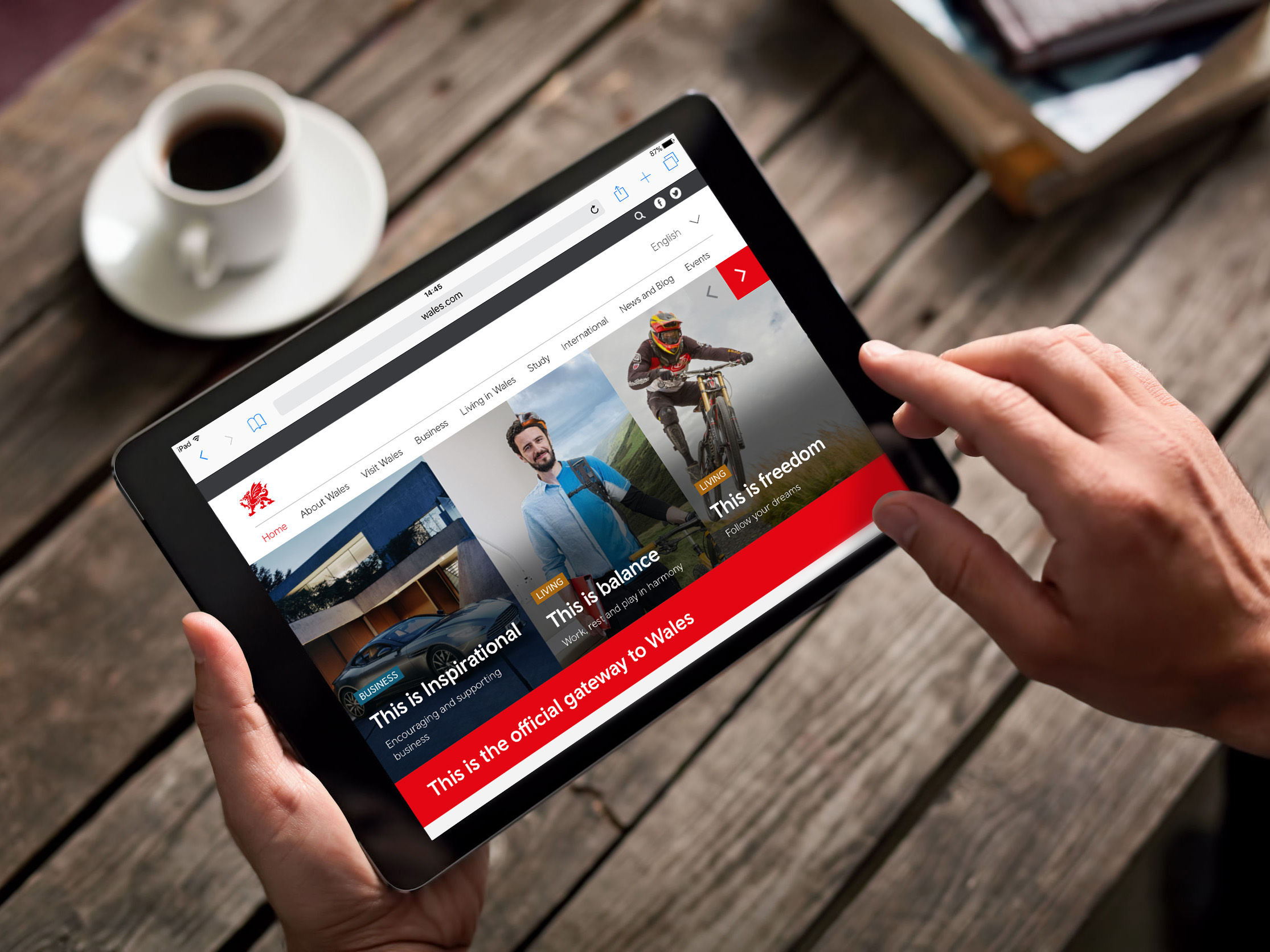 With the recent launch of the exciting new Wales brand, Welsh Government's Wales.com team wanted to align their website with the clean, confident and outward looking appearance of this new identity.
As well as giving the site a fresh new look, the team wanted to look at other UX and Drupal improvements that would help enhance the user's experience and re-focus the site.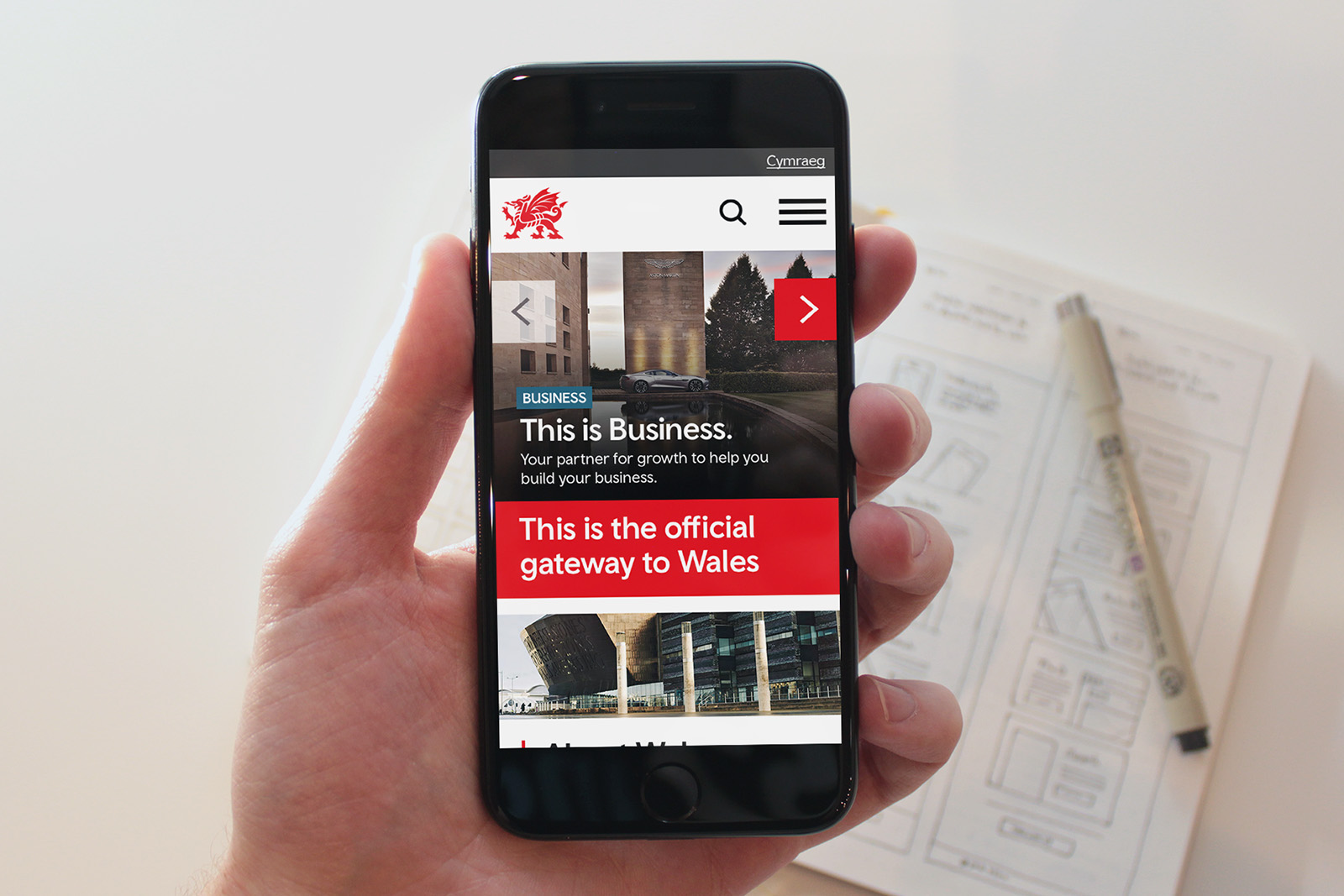 Although the content on the existing site was sensibly grouped making it easy to navigate, an incredible range and number of articles were hidden away as 3rd level content. A major consideration of the redesign was to surface some of this valuable content at a higher level so it was more immediately visible. This allowed us to present engaging images and articles on the homepage, but meant that we needed to structure the content in a way that still accommodated for the specific audience groups. Being one of the first sites to utilise the new Wales branding system made it a straightforward task to give the site its clean, fresh appearance. By grouping the content using the brand's new colour palette, colour based segmentation was used homepage and throughout the site to help the distinct audience groups.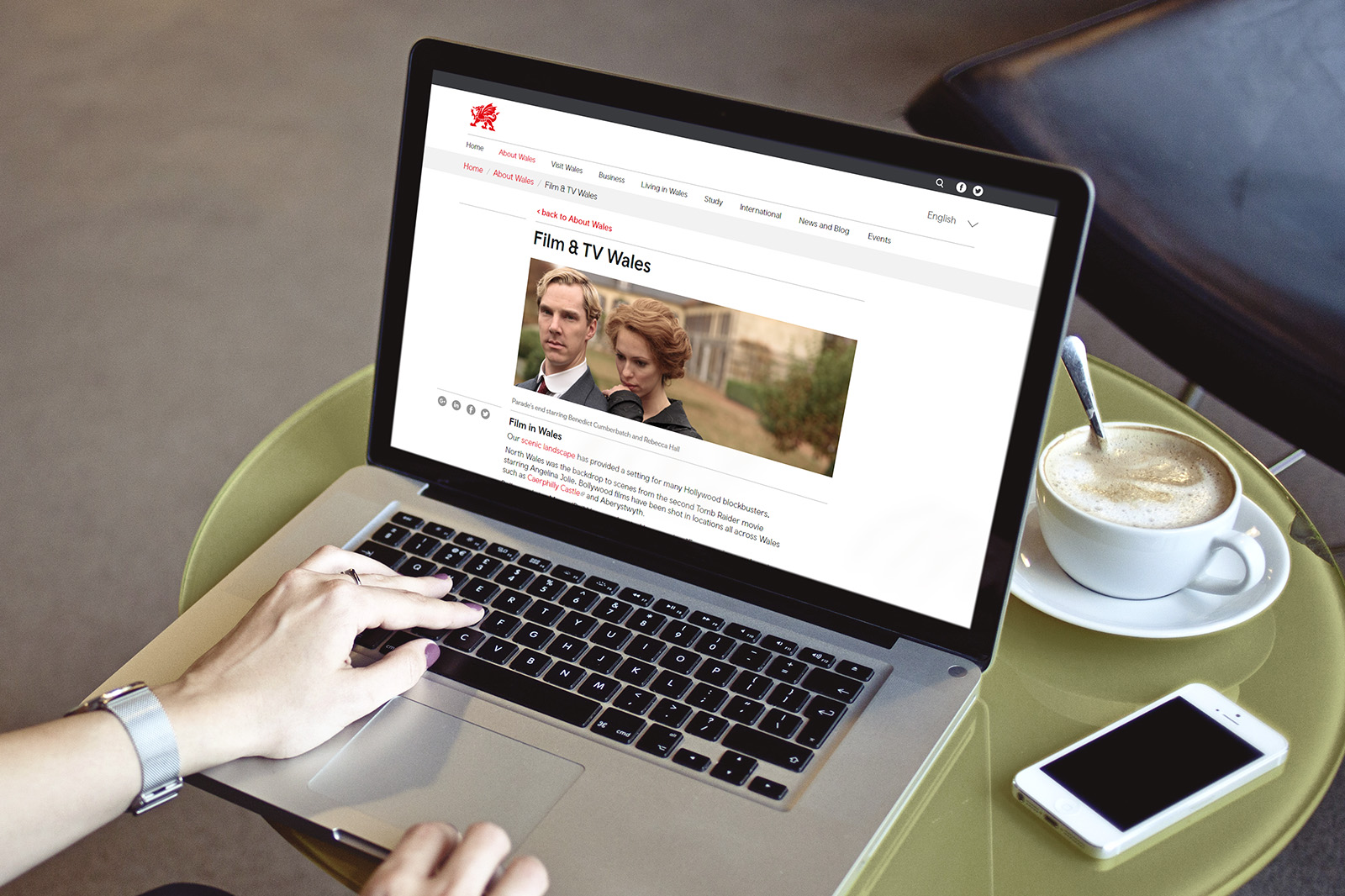 From a technical point of view, the major task was dealing with the amount of content on the existing site. Over 500 pages of content needed to be migrated into the new Drupal structure and styled, without the need for major changes to the mark-up. Our Drupal development team also built a bespoke full browser width multi-tile carousel which works across a range of browsers and devices. This means the site can be enjoyed in its entirety on everything from a desktop PC to an iPhone. Take a look at the new Wales.com Drupal site here.
Categories
Accessibility Design & build Public sector UX & usability